Blackjack Strategy Cards and Charts
We cover Las Vegas Strip and Downtown strategies, Atlantic City, and all other Blackjack strategies below.
These strategy tables were created with data from Eric Farmer's excellent Blackjack Strategy Calculator.
You can practice all of these strategies in our Blackjack Strategy App for iPhone and Android.
Las Vegas Blackjack Strategy Cards
Starting in 2015, most Strip casinos (driven primarily by MGM properties) moved to 6:5 Blackjack payouts. Downtown Las Vegas keeps the traditional 3:2 payouts alive.
These rules are in effect at most Strip casinos.
Please note that the rules above are very favorable for the casino.
The standard 3:2 payout offers much more reasonable odds.
Atlantic City Blackjack Strategy Cards
Common Blackjack Strategy Charts
Some common Blackjack variations are below: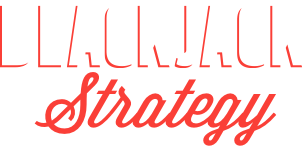 Learn before you get to the table